From the beginning
First, a little about me: I was born and raised in California where I developed a serious interest in becoming an artist by visiting the local gallery stroll. I've always been naturally talented in most arts but had never considered it as a career. Still, seeing such great art early in life inspired me to do better.
In 2011, I relocated to Utah where I furthered my art education under renowned artists such as Jeff Hein and Bryce Billings, Deon Duncan, and Kraig Varner among many others. With time and study, I deepened my love and furthered my talents for portraiture and sculpture eventually led to my work displaying at both local and statewide shows such as the Springville Museum of Art Spring Salon; participating in this particular show for four years running has been a great acknowledgment of my work.
Since this initial success, I have further expanded my interests to include figurative oil painting, figurative sculpture, and jewelry making. I'm currently focusing on my figurative sculpture as well as taking painting commissions. Please visit my events page for locations and dates. You can also follow me on Instagram for works in progress, current events and a peek into my studio.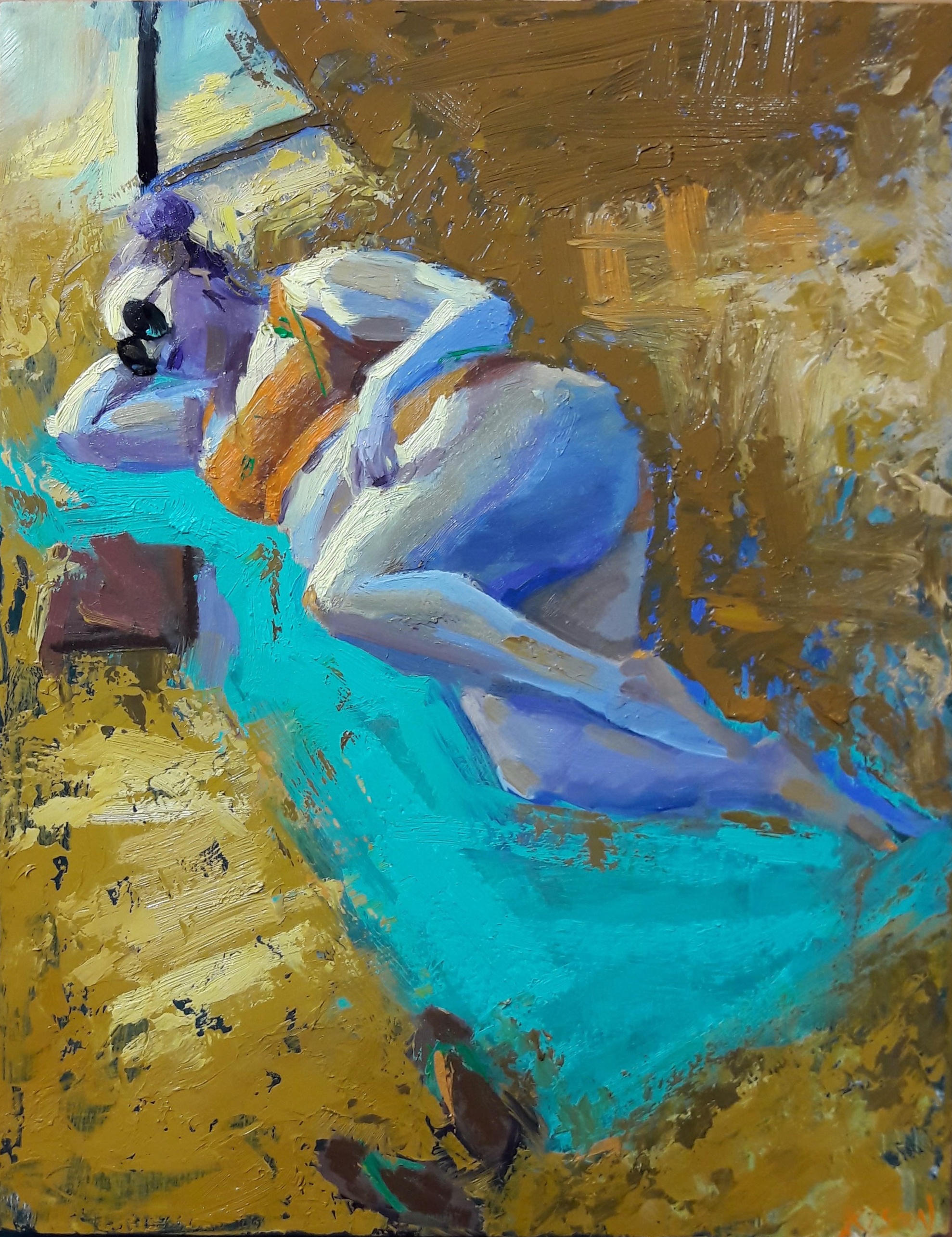 I'm often asked whether I enjoy painting or sculpting more but it isn't a cut and dry answer. The process of both is so different not alone the time invested. Time invested in training is also a huge factor in my emotional attachment to each. As an artist I think it is important to follow your own creative path. It's ok to be good at more than one thing.
Even though I am currently focusing on sculpture alone, I often get the urge to paint. It feels like a kid poking your leg saying hey "don't forget about me". Painting is still very close to my heart and I will continue to paint when I get a chance. I'm currently only painting commissions so feel free to reach out to me!
When it comes to sculpting I love the fluidity of working with clay, how it feels in my hands and how I can manipulate and make changes quickly. It is part of an artist journey to explore all interests and possible talents of one's self-expression. Without this I would feel stagnant and a lack of drive to create something greater than my previous works.